Frome Liverpool England
Married for 10 years with one daughter, Holly
Have owned a 72 1302S for nearly 3 years and my wife bought me a 65 1300 deluxe for my birthday - because I;ve always wanted one from the year I was born.
Both undergoing some work at present, the 72 needs some floorpan welding work and an engine tune, but nothing to major that it can't be a daily driver again. The 65 needs a new engine, and would benefit from a full rebuild. Just trying to get me a garage to work in.
They won;t be rodded or anything like that, just good old stock, but then we need stick or you rodders will have nothing to play with [img]style_emoticons/<#EMO_DIR#>/wink.gif[/img]
Anyway, good to see you all and here's a couple of pics.....
The 1302S on a European tour last year - this is at Spa-Francorchamps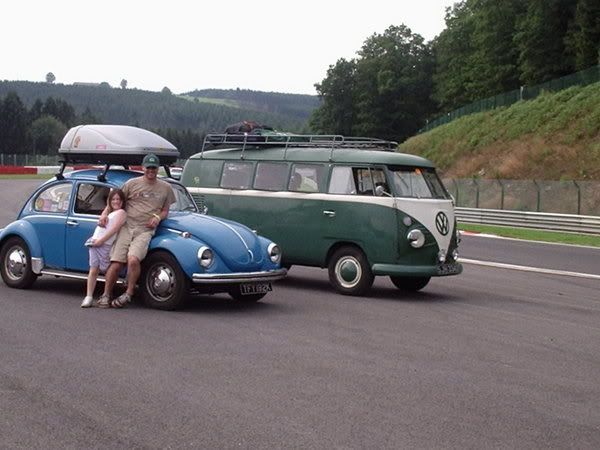 The '65 going on the back of a tow truck after dropping a valve