i see you all choppin' & lowering and cutting and welding but does anybody have some ICE in the bug or some Car audio??
here in Belgium wa cant cut and weld to much
and the only thing that's not (yet?) been limited is Car Audio
so when i go cruizin' it's with a skull crushing BASS in the back..
but i got a little tired of what i got so i'm gonna rebuild everything..
so tell me what you think..
here some pics
a totall view of the back
radio built in with the midspeaker down in the kickpannel and the tweeters the dash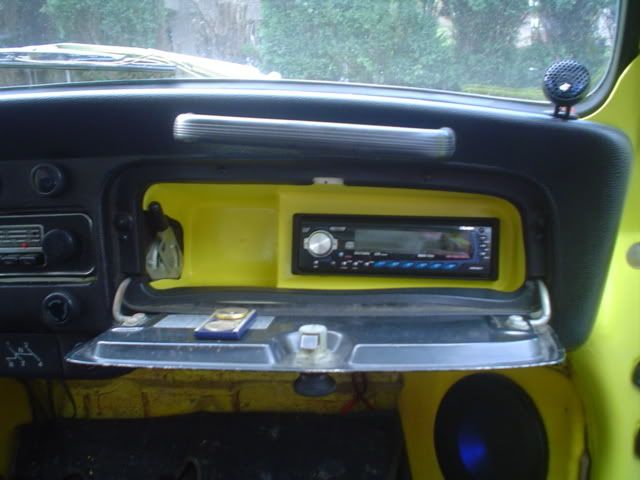 and some junk in the trunk..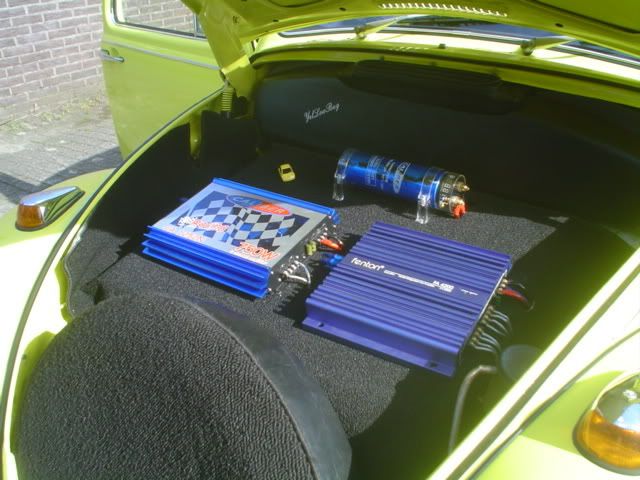 and now i kicked everything out..
even the backseat and made a new base..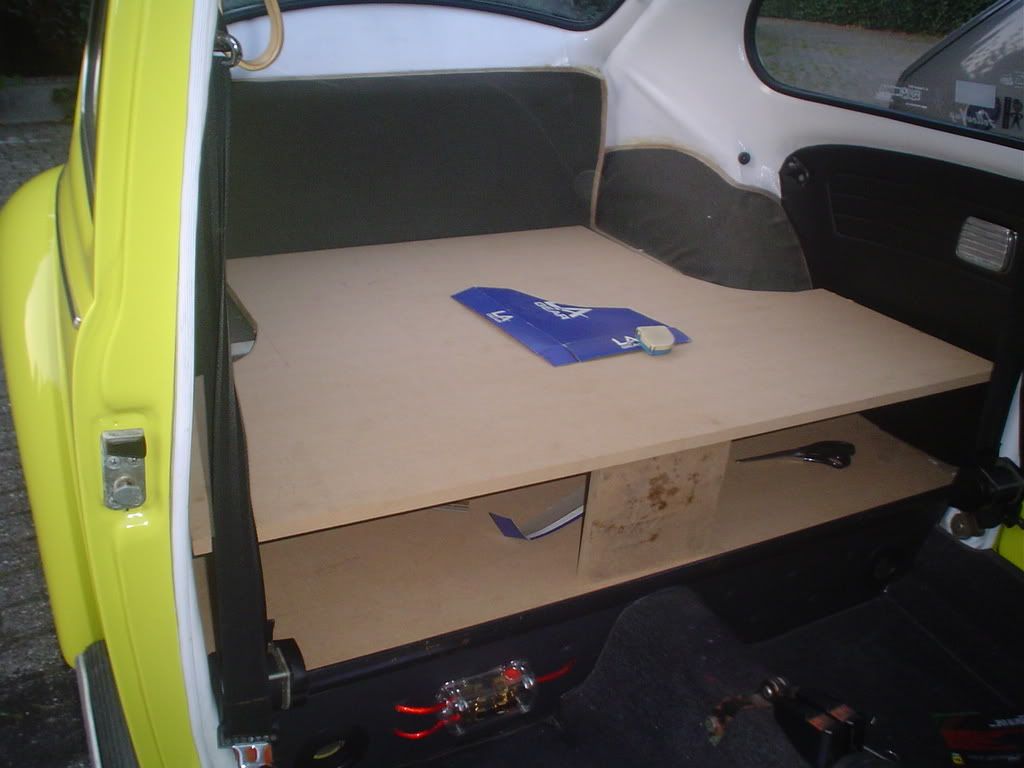 and i started to build everything up..
damn that wasn't simple.. after 10hours calculating i finaly found a (very daring) shape to fit al the woofers in the back
1 cube has a 55L volume and the other 2 a 33L volume but you have to meet the highte of the windows and the woofers, the overal space in the back and the volumes the woofers needed..
so it came out as an very complicated drawing witch leaded to this;
one box installed
3 boxes installed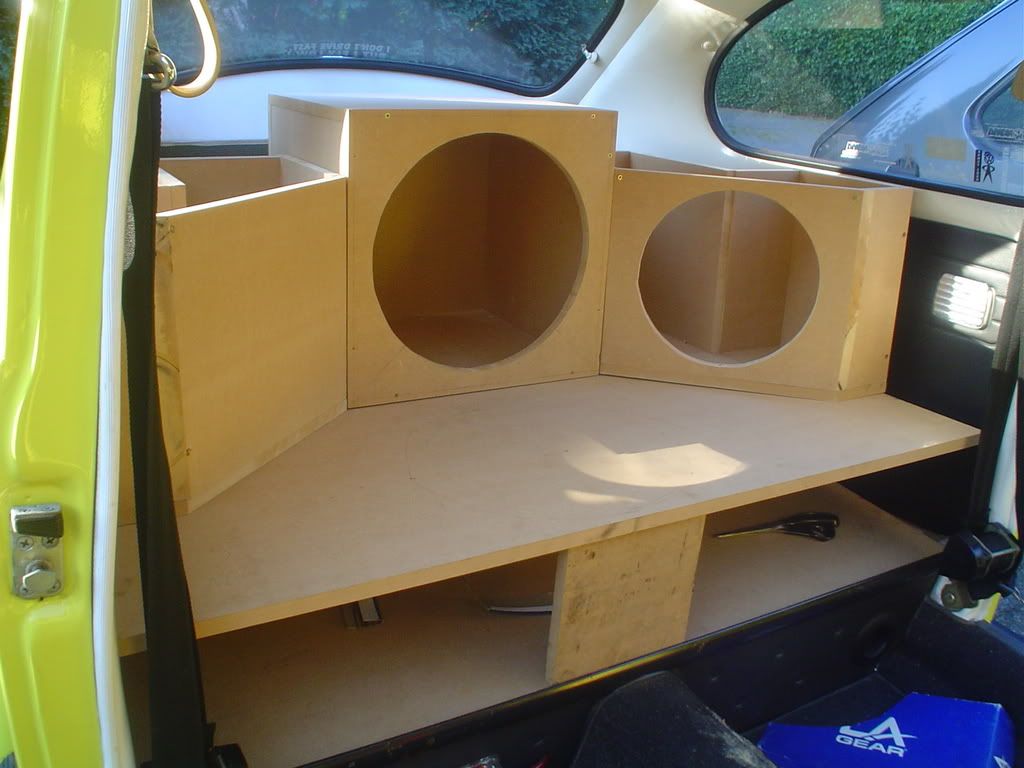 and now it's back to prepare the bottom witch it stands on..
but i guess thats gonna be tomorrow..
but i also discovered an other problem..
how the hel am i gonna place one 2channelamplifier, two 2channelamps, a condensator an equalizer and a fusebox/splitter in the damn trunk??
so what do you guys think
or
?
and who has an ICEd Bug?
greetzzzz