Our 1641cc bug is not a rat-rod, or a hoodride, its just a generic daily driver resto done the hard way -
no lilly-livered sissy-looking rotisserie
for this team. We wanted it plain-jane-looking on purpose.
The '71 Type Bug has been rescued from an almost certain and nasty death. When discovered it was buried under a mountain of junk and had various desert critters living aboard. It had been painted with white Latex (thick-as-a-brick nasty house paint) ... go figure. The much-patched battleship gray color and 'stinking to high heaven' interior was a total loss, so we tossed it and trashed three very bowed og fenders (they were Bondo-filled and holed way beyond saving).
The pics kinda go in rough project order. After almost four months of intense labor we have a ride worthy of being called a VW. Right now she's in the final stages of get ready for a new Stone Beige / with Bamboo accents interior.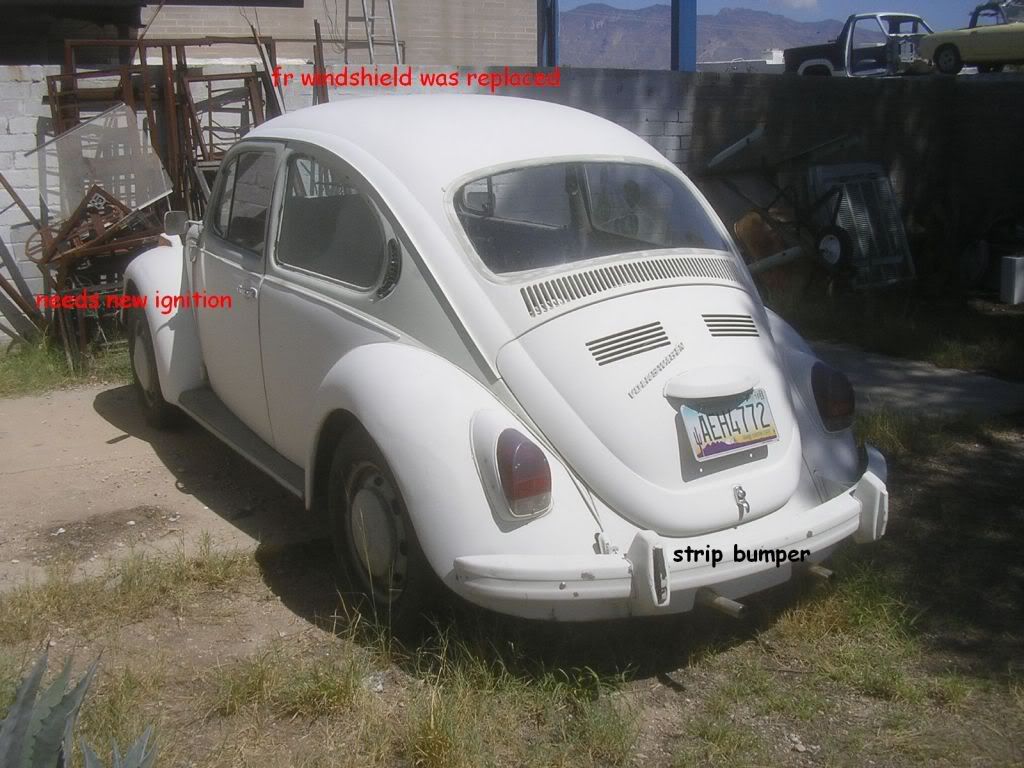 How's this for starters?
Heavily dented right side. T-shirt covered and shredded driver's seat, no passenger seat. One could 'smell' the car from 30 yards. Lots of bleach and ozone treatment with fresh air finally killed the gamey odor. Luckily they only chewed 2 wires.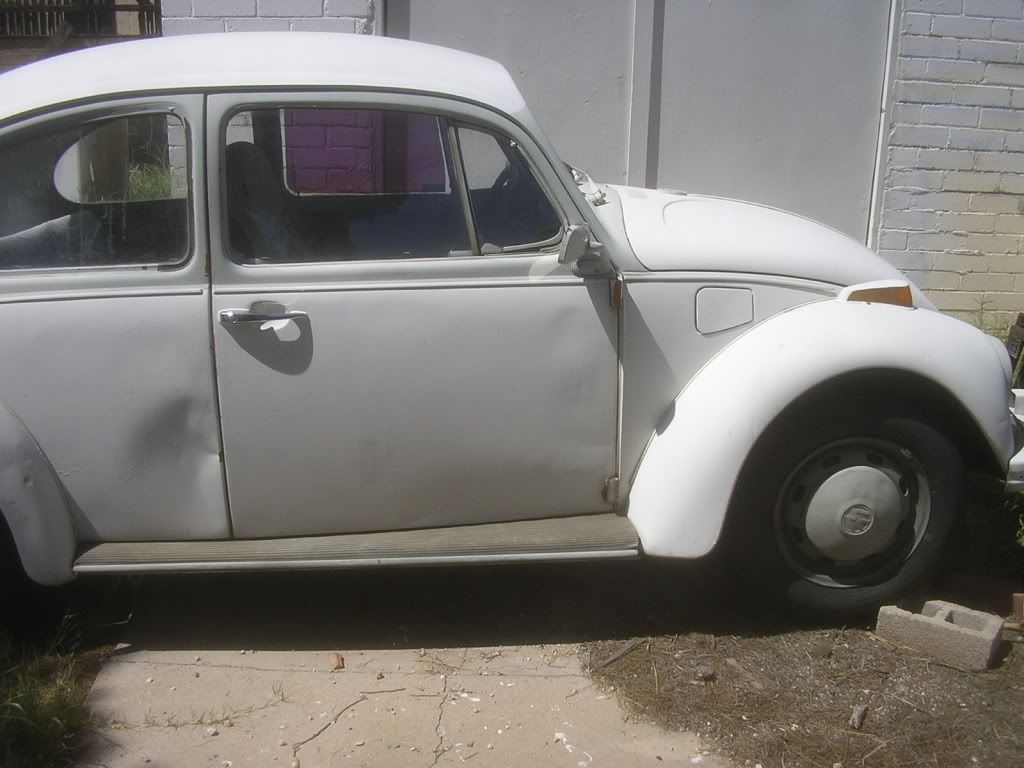 Let the latex stripping begin!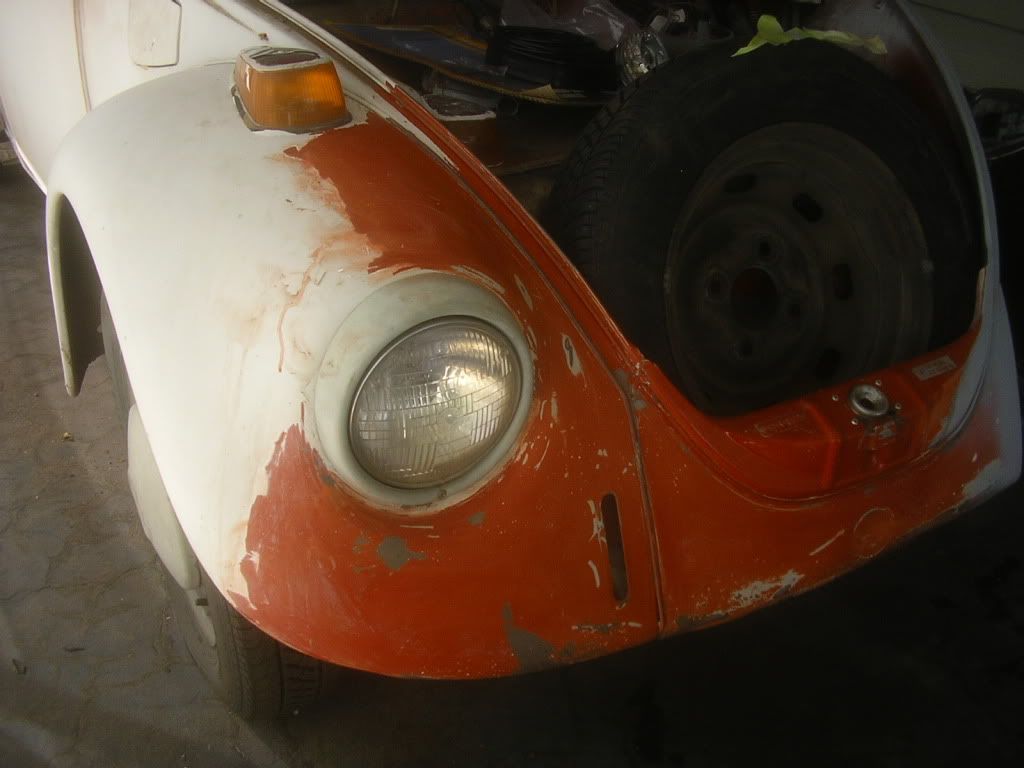 Getting there!
Dash was so thick with gray latex it had to go as well.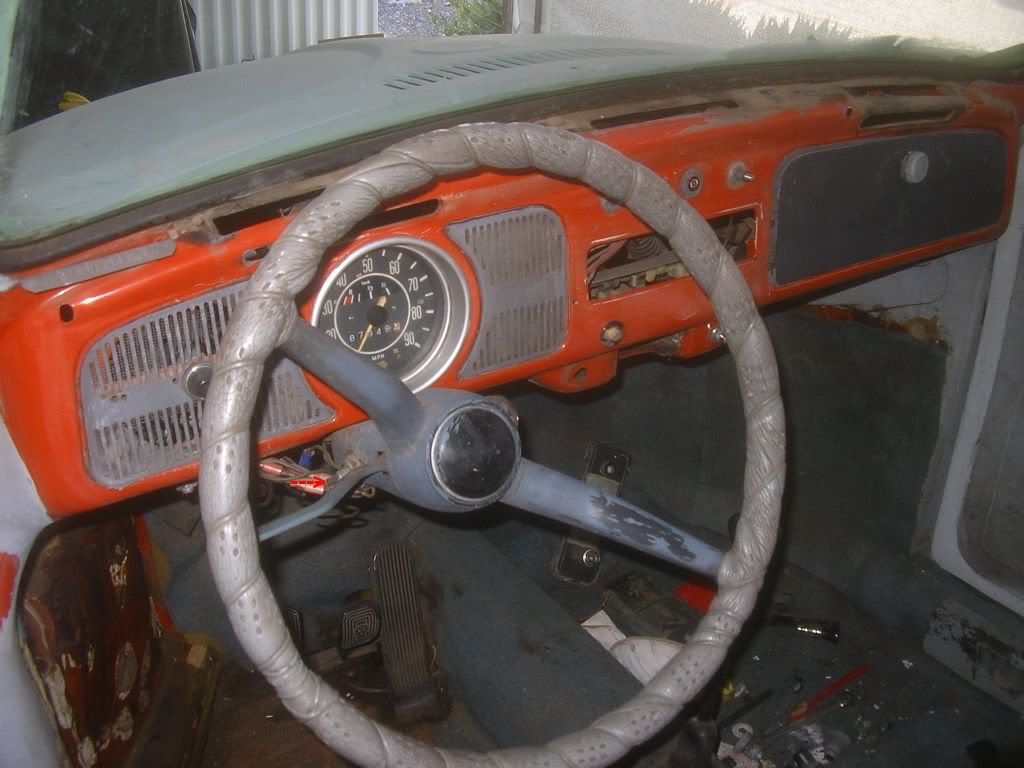 Original Clementine Orange was heavy wavy-cut by PO's kid experimenting with a clamp-on sander. No way to save it.
Some last minute rear shelf work ... rust!
Newly done in Dupont "Frost White" Acrylic Enamel with multiple coats for cutting and buffing.
Biscuit colored dash, an off-white.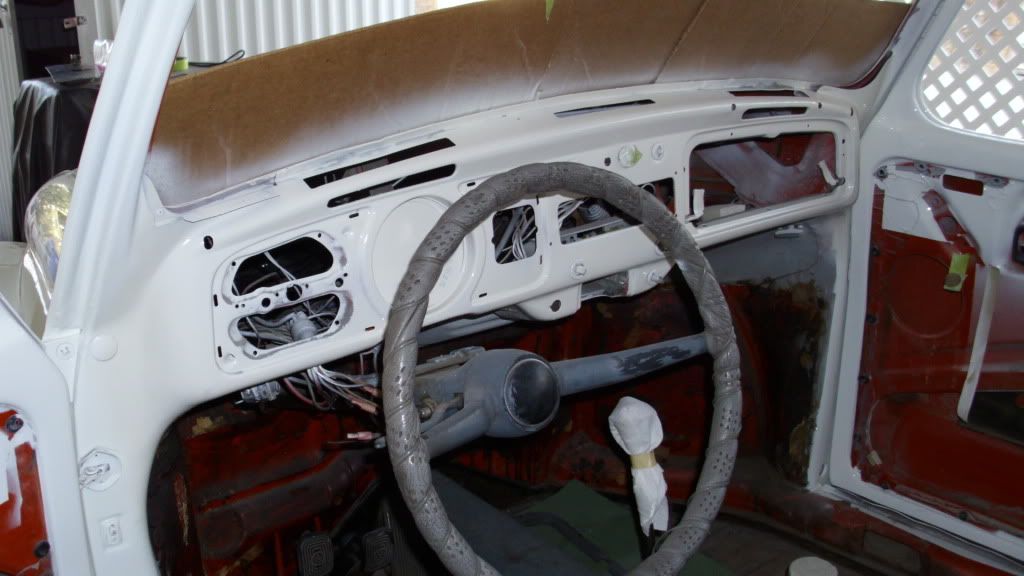 New rear for those AZ drivers whose insist on being bumper close followers.
Cleaned and sprayed pans and more .......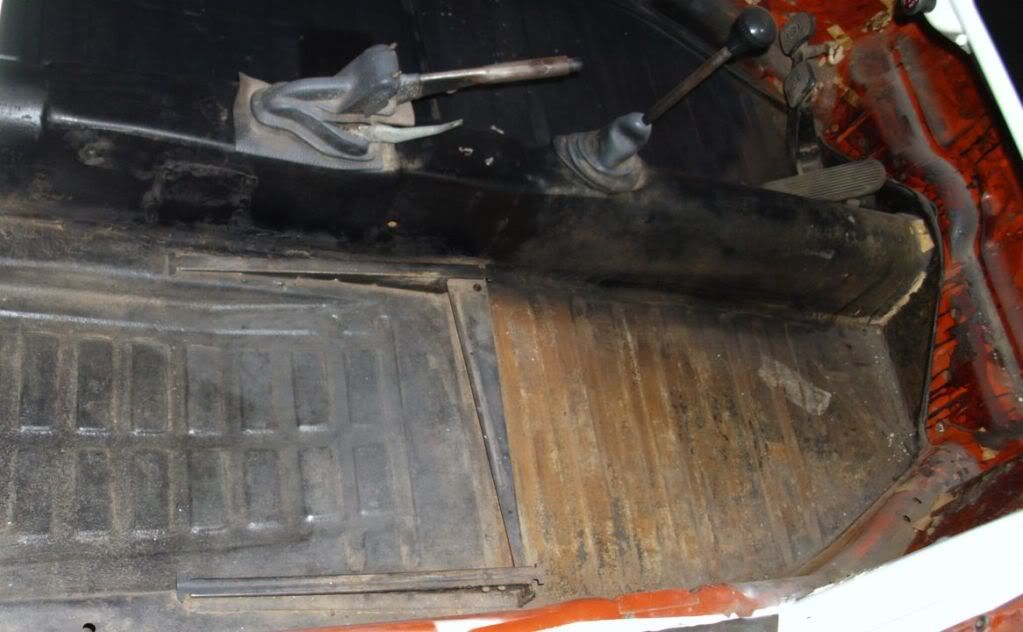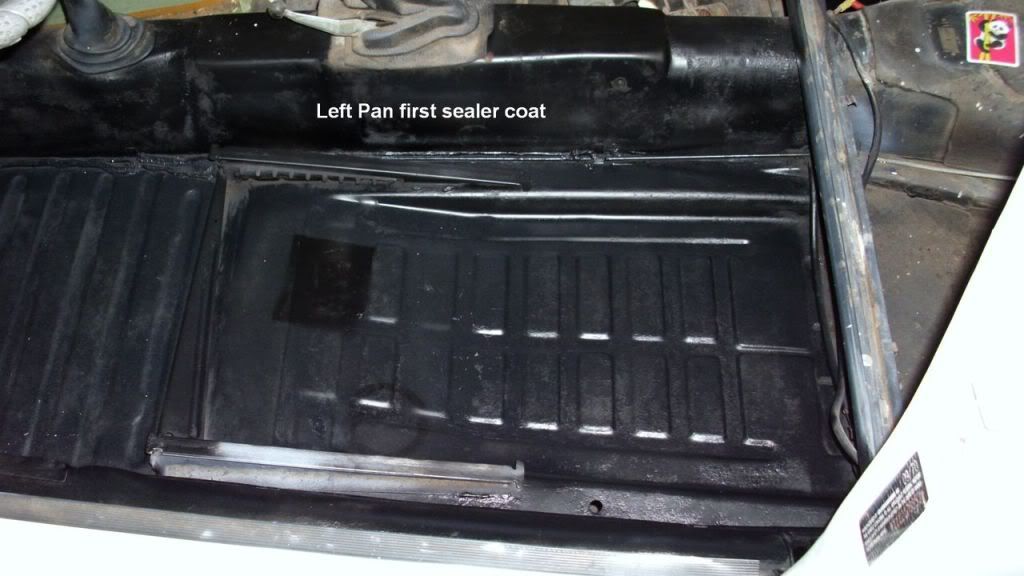 Awaiting T-bars, new chrome, black oem wheels (latex on oem rims ruins them, it's "cooked" on).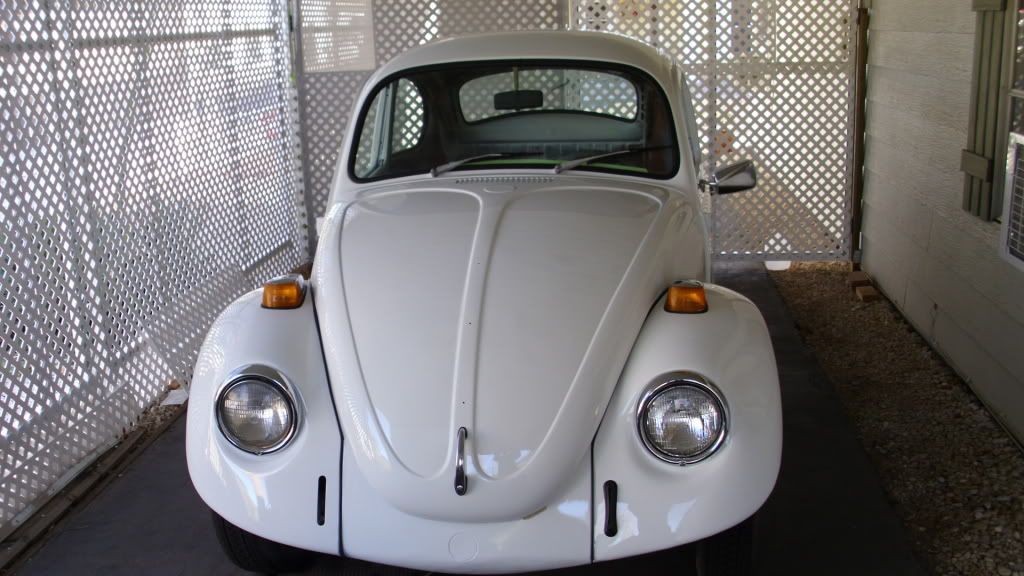 For the next three weeks I'll be concentrating on getting the interior redone with Stone Beige colors, new sound proofing, new carpet etc. Planned as a stock looking commuter with a bit of island flair. 1641cc engine runs damned good, new ignition / lock, new wires, new battery, new tires
House of Color is waiting
If I get another wild hair I may consider having a local custom painter do this "alternate reality" paint. OK I can dream ...
...........
............