I'll make a long story as I just updated and mentioned it on my intro/build page.
I add'd a couple pictures of the 69 VW I aquired from fellow Cincinnatian Eugene (Eugebe69 username here). It needs a bit of finish work, but I need a car to drive purty bad, so I'm gonna put in a floor pan and heater channel on the drivers side, then weld in some sheet metal behind the rear seat, fire wall back there is cut out and needs covered back up before I drive it in the cold.
I also have a good short block which came out of his 74 Bug, I believe a burnt valve in the notorious #3 cylinder is what doomed the engine, little to no compression in that cylinder, the other 3 were all at 75 psi. I have a few sets of pistons and cylinders to put on the short block as well as a good set of D/P heads, they have been sitting since 97 when I tore my Rail's engine apart to have it line bored along with the #1 mains thrust machined, I have just never gotten around to buying the main, rod and cam bearings and reassemble it. It should only take me a week or so to assemble the rest of the engine so I have a running VW again
Here's the 69 at my place along with my 66 you can see sitting waiting for me to get back to work on it (not a priority)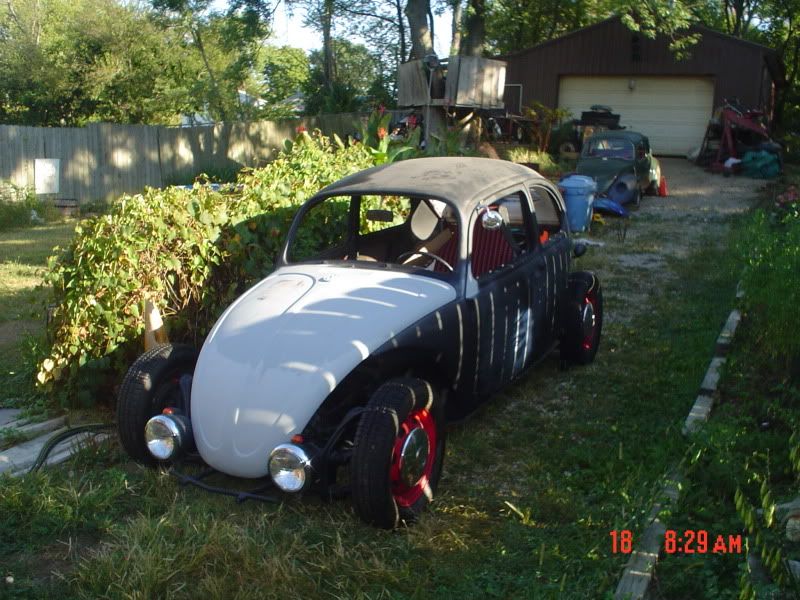 In the picture above, if you squint your eyes just rite you may be able to make out my Rail behind the tree house on the left side, it is white, here it is before getting covered with everything and lot's of weeds, but it is in the same place in both pictures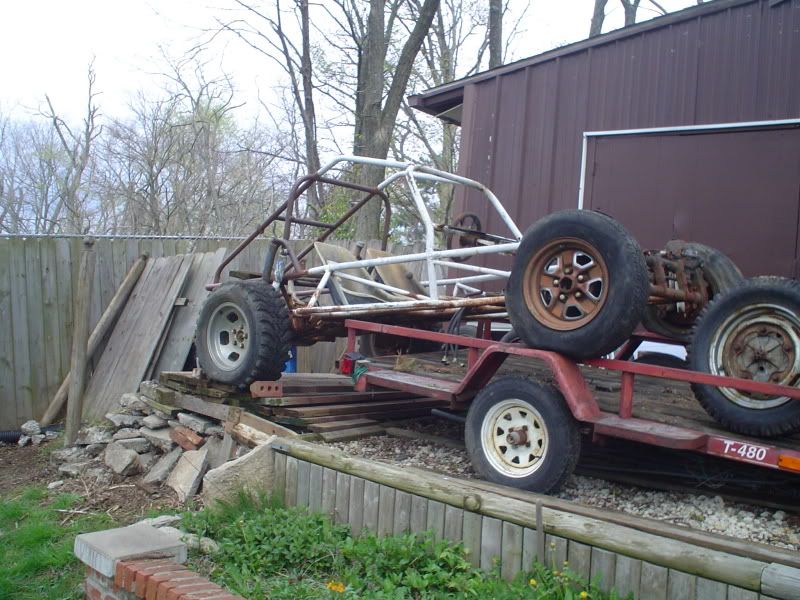 Wish me luck, also please wish me some warm weather, like 90's and sunny, I can settle for sunny and no wind what so ever in the hi 30's
Here's the back of the 69, Eugene put an oval rear window clip into it, I think I may change the rear a bit as well, make some custom fenders for it using the original rears and part of a deck lid, not real sure as to what I'm gonna do, but I'm gonna try something different. That engine isn't in the car as I put it in Eugene's 74 so he had a good running car.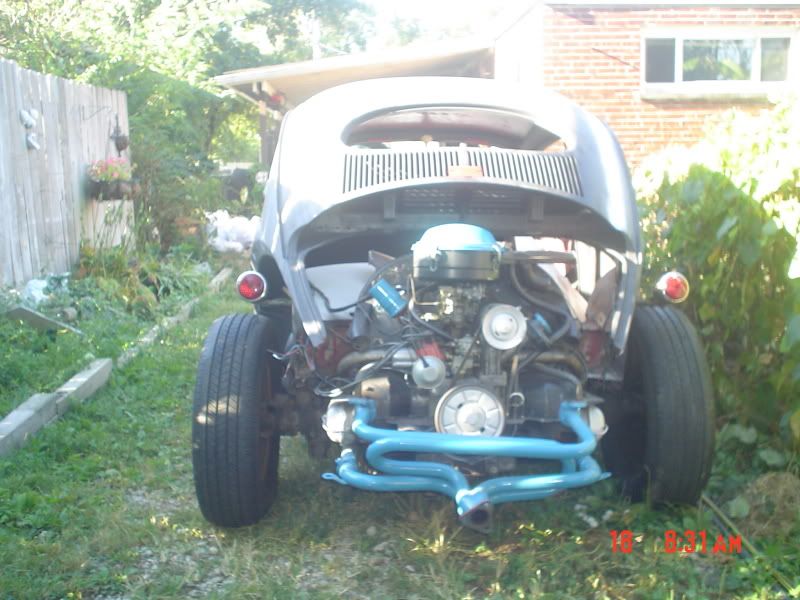 C'ya's