The start of "The BitchN Bug"
Hello, my name is Ron, im 41 and live in southwest Ohio, i have had about 20 VW bugs over the years, i still have a sand rail that i built in 90. the last Bug i bought was the 66 i still have today.
its been sitting since i crashed it in a snow storm back in 95. i decided im going to build me a radical VW Bug with a V8 up front. the motor is out of another old car i had, kept parts of for some unknown reason, anyway its a 455 cid olds motor.
i started taking pictures as i go along, something i am terrible about keeping up with on projects, i just wish i had a picture of the car when i first bought it back in 93
well heres what i started with, the wrecked fromt and rear were cut off after the snow storm accident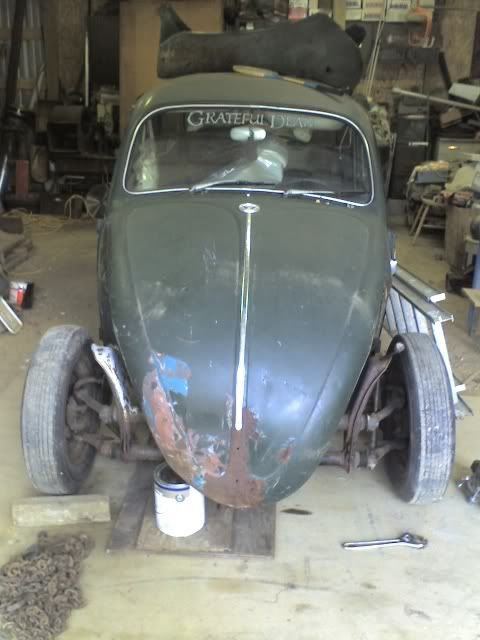 more to come
Ron