Hey everybody, I'm Allen. I currently call Fort Worth, TX home and I work for a steel fabrication company in Euless, TX as a mechanical designer. Its a pretty good job, I get to be creative and it pays the bills.
Now for the good stuff:
This is my 1970 Baja, I have had this car since 1995. Its been through one major accident (not my fault, how do you not see a bright yellow bug?) and three transformations (plain jane resto, cal-look, and the baja) since I have owned it. Someday it will become a volksrod, I'm thinking a fenderless choptop truck with the narrow eye baja front.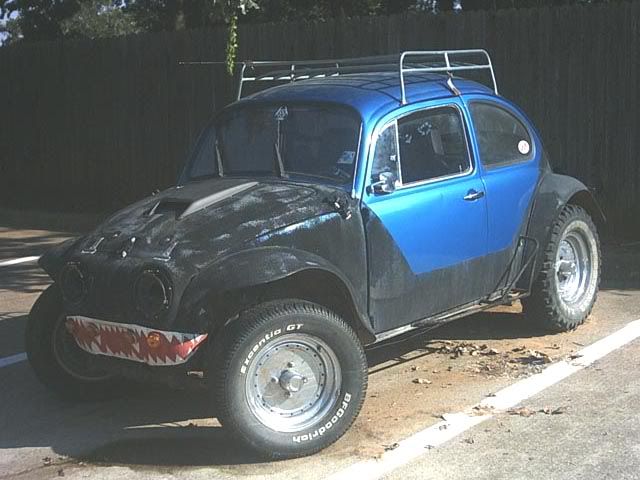 Oh yeah the engine is an 1853cc with all the normal bells and whistles including a weber 40 IDF and a CB Performance serpentine belt kit.