Got out and did a little bit of
and
on the Lead Sled today. Not much to show, but I know how you all are about pictures....so here you go.
First I added the last filler piece on the fender skirt mod for the RH fender...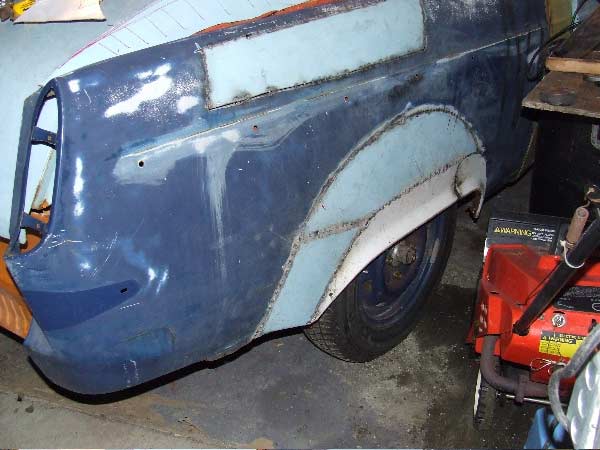 Then I started forming the new body line for the RH fender...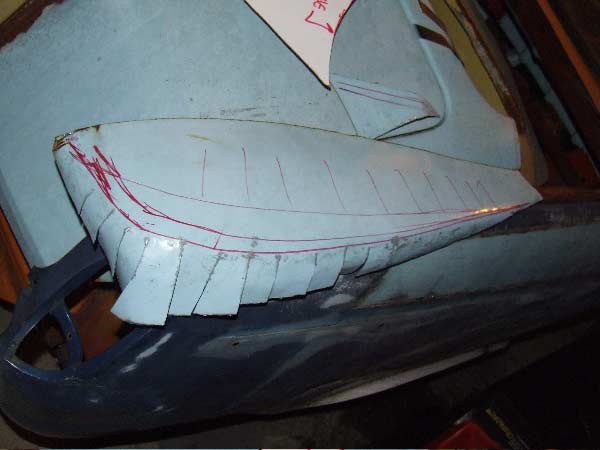 not a lot of progress, but it always feels good to make a few small steps. Still hard to get motivated whenit is only 40 degrees out. Should be warming up here soon.....