Over the last couple of days, I got some blocks cut to represent the airbags for the time being and decided to install the rear subframe to check fit and tire clearance.
Here is the subframe with the wooden blocks and sitting on some dollies to let me roll it into place.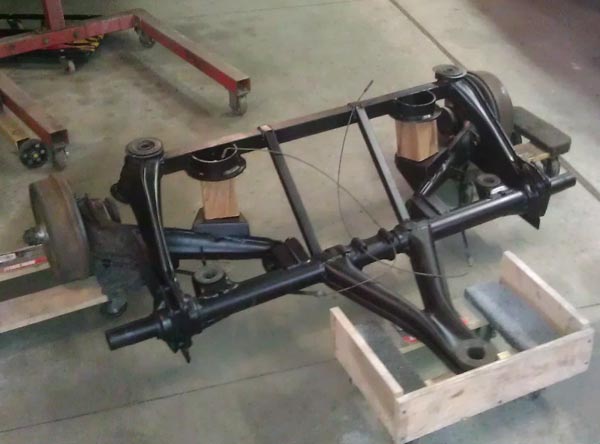 Couple of pictures getting it into position under the car.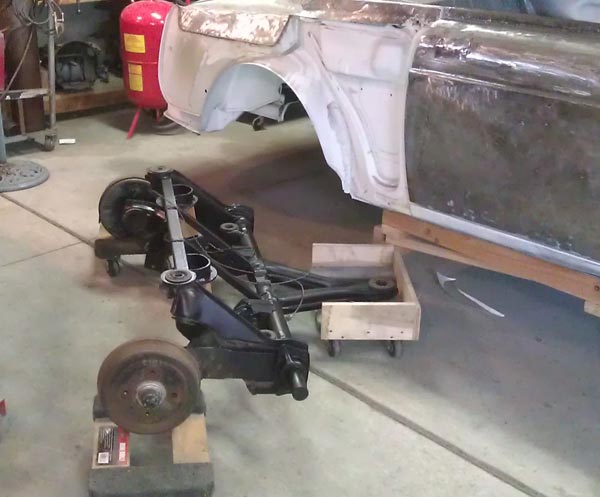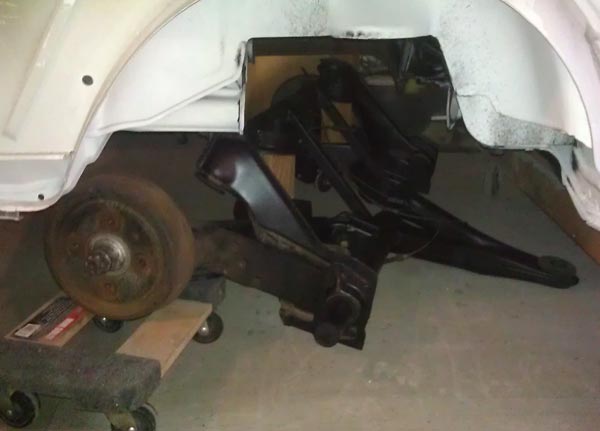 Got it all bolted up and installed the tires...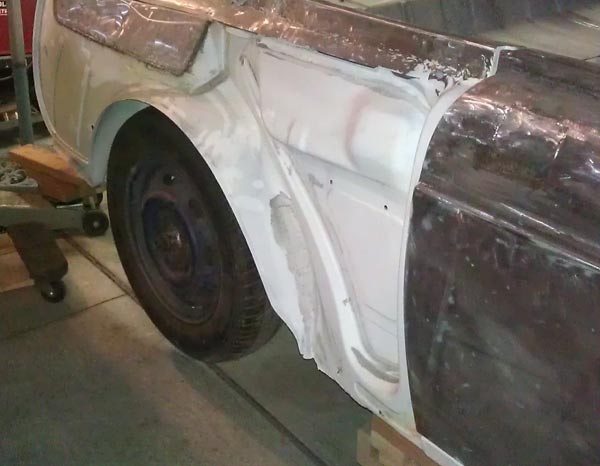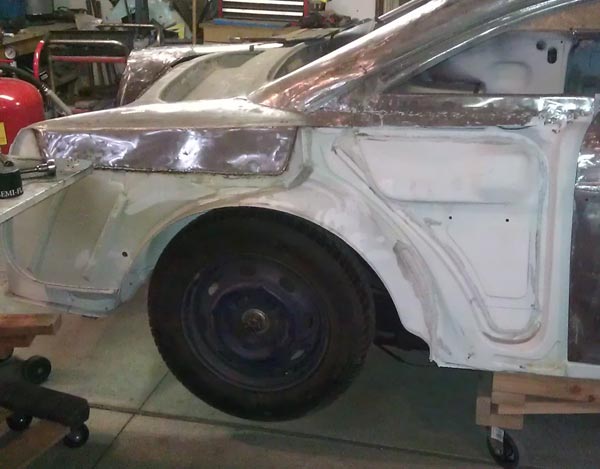 Plenty of room for the tires...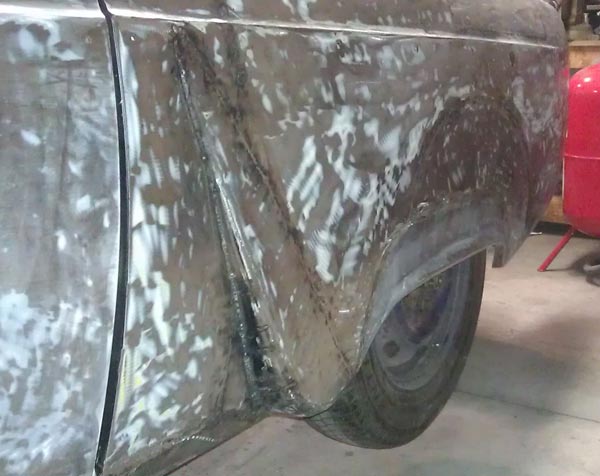 Not sure about changing a flat yet...will have to wait until I actually have the bags in to see how much clearance I have with the bags fully inflated.
I also threw together and extra front beam I had around the garage. Going to try to get it installed and get the Sled on the ground for the first time in several years.