We've had days of rain and howling winds so I haven't been able to even lift the cover on the new project.
Thought you might want to see what the beast looked like on the way back from a 600 mile round trip. Not pretty but loads of potential!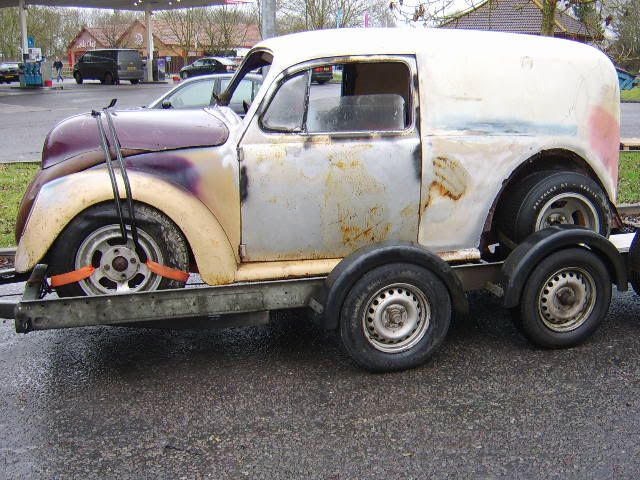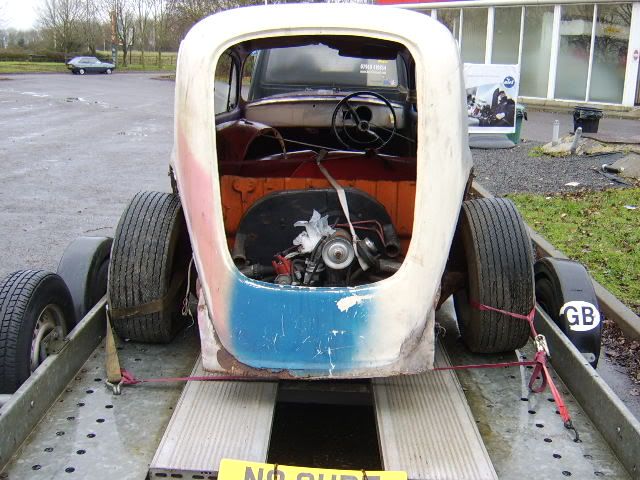 I got so fed up of waiting for some dry weather that I went out and made a start. Wife's not too impressed with the front lawn but hey, it has got to be done!
I just stripped out a load of rubbish, D/Aed the side and, in a break in the weather sprayed some zinc primer - already looking better!
Also got the angle grinder on to that horrible wart on the bonnet - it's a Dub again!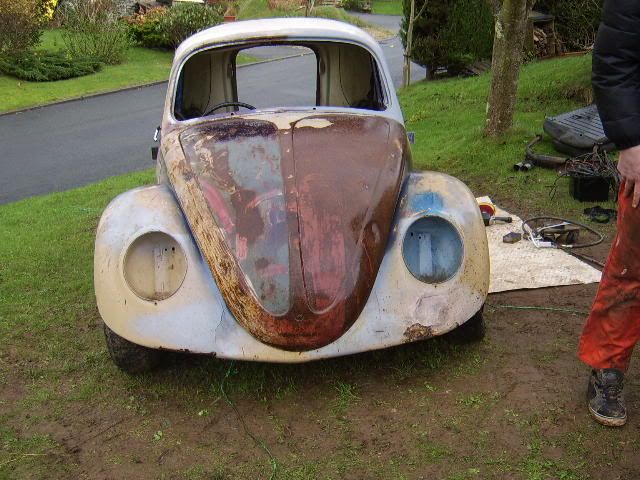 I also was amazed at the lack of serious rust. Under the luggage bonnet is like new - not a sign of any rust in the spare wheel well, front bumper supports, anywhere.
Inside it is also surprisingly solid. The heater channels need sorting, but the floorpans look good.
Considering it hadn't been moved from a garage for 20 years I'm really pleased with my purchase. I'm looking forward to a good few months work. I'm targeting March 2013 for completion - maybe stretching to Sept!