Hi Everybody
Just wanted to drop back in to the world of volks rods...I had gotten all the parts to build one back in 2007 and then sold everything to build a 1960 Willys truck, then a 1954 Chevy truck, then a 1951/52/52 Rat Rod truck see below...
then a 1947 CJ2A Willys see below...
Sold it in July of 2014....
Currently working thru a 1962 S10 Willys truck build...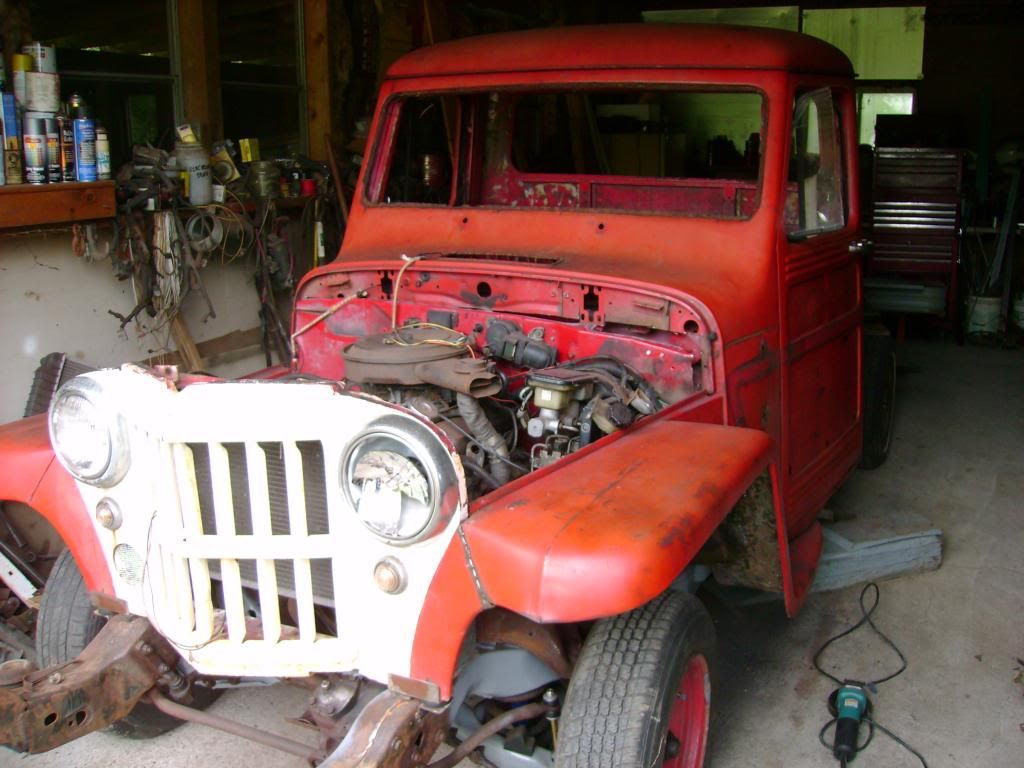 Nothing was really doing it for me until I stopped back over to see you guys...oh my gosh...I was hooked again...
So I am currently trying to unload the Chevy rat rod (first photo) and get the S10 Willys good enough to drive...then back on to doing a Volksrod...not much decent in the upstate NY area but we will keep looking....
If anybody out there has an unfinished VW project shoot me a PM...I am all ears to get something started...maybe an old Baja bug or something else too..
Great bunch of folks on here...hope I can fit in again....
MikeC
Oh yeah I did roundy round mini-stocks for 10 years....thinking maybe a vintage retro VW mini-stock for the roadways...