Yesterday, I posted about the tie-rod problem which is driving me nuts. Without the tie-rod end completely threading into the tie-rod, it robs me of steering adjustment.
I'm having a hard time finding a threader to fix the tie rod, so, if anyone has a threader (the coveted LH thread) tool that they could lend out to me, it would be uber appreciated.
Here's a pic of the steering box swap, after I cut off the steering dampener:
Here's a pic of the luggage area, that is completely gutted. I made the mistake of cutting right through it - not cutting it out, when I started the chop. I have an idea about filing it with sheet metal and adding in a panel that I can remove to access the rear suspension and clutch cable without crawling under the car. I'll be working with that area after I finish the rear suspension crap.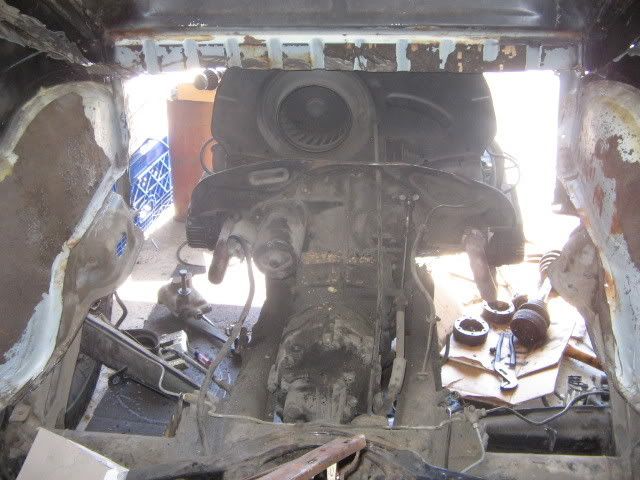 Feels like my cold is starting to go away, which means I can get back to working on my car real soon.
EDIT:
S'more pics that I uploaded from the camera:
Tearing apart the axles
Pitted C/Vs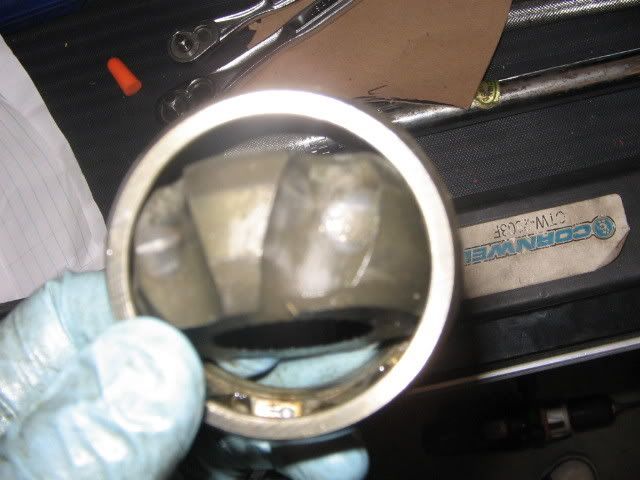 Cut off the dampener bracket: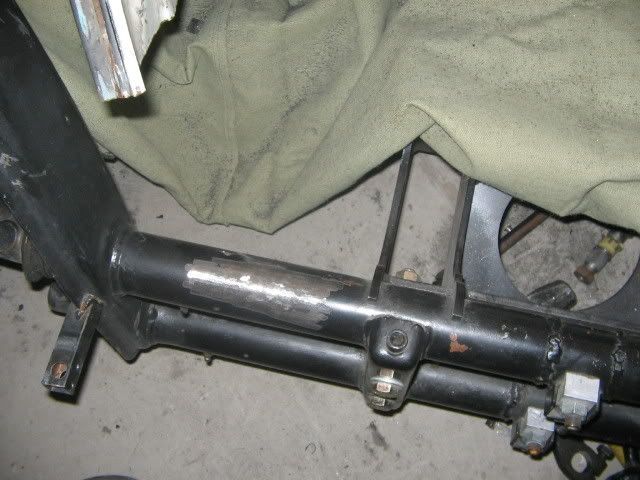 Not the straightest cuts doing the "Letherman Chop", so I have to cut out pieces and weld in filler plates