(figured this might be a good thing for anyone. If it's bad, the higher ups can delete~ )
I've seen quite a few (new and old) members ask~ HOW DO I POST A PIC?
so here ya go
to attach a pic, method 1~
you have to in the 'post reply' area, this will not work in the 'quick reply' area.
write your post, then scroll down and you will see, manage attachments,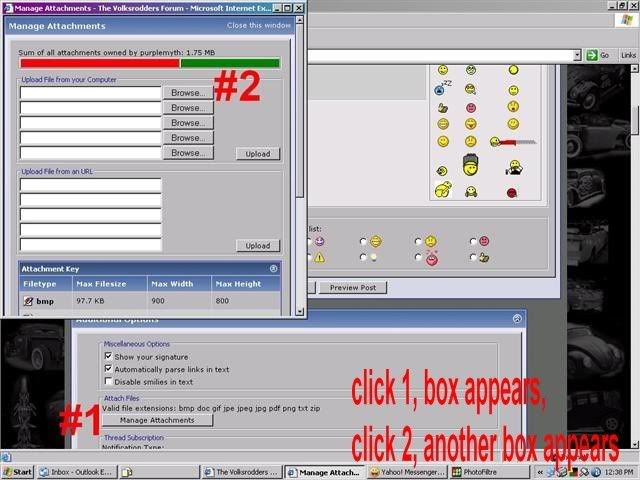 ~~~~~~~~~~~~~~~~~~~~~~~~~~~~`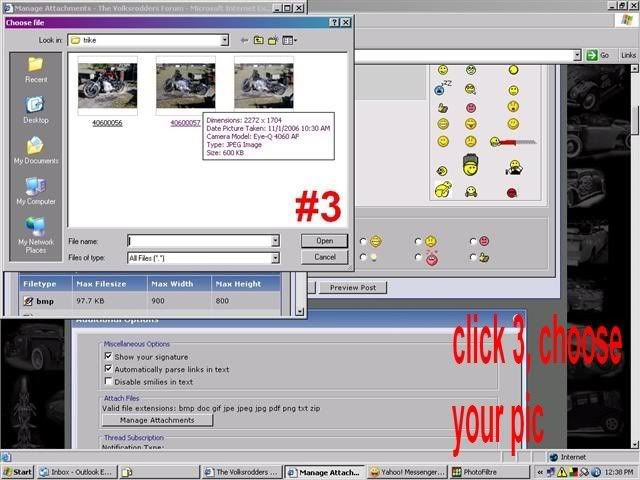 ~~~~~~~~~~~~~~~~~~~~~~~~~~``
you can scroll down and close box if you wish, or add more attachments.
if you click just the preview button, your pic will NOT show, just hit submit, your pic is there in cyberspace,,,
trust the web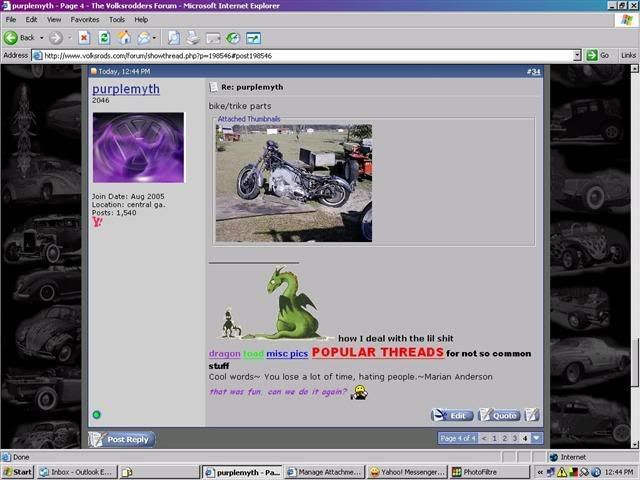 just beware though, your attachment file is only so big, eventually you will run out of space. Check into an online acct, photobucket, imageshack, many others too, and then you can post direct from them~
that's another post though,
hope this helps newbs to the web, and newbs to the computer~
and one more thing, might be nice if you keep your pics on the smaller size, not everybody has the giant screens or super speed.
I'm not the only one~