OK....not much luck casting the J2 emblem in pewter. Going to need a two part mold and a thinner emblem. I made a new master part and poured the first half of the mold tonight. Will see how it turns out tomorrow.
I also completed the rear quarter panel trim cards this weekend. Same basic design and procedure as with the door cards.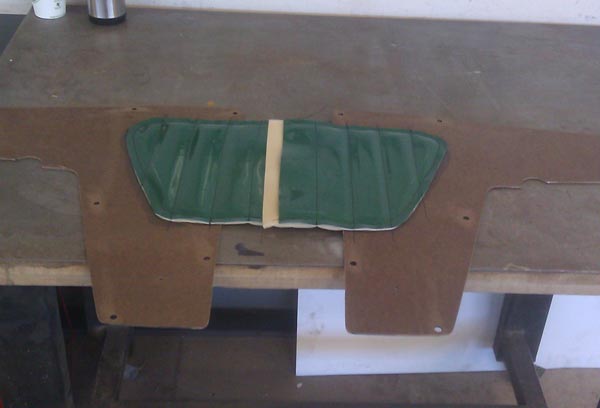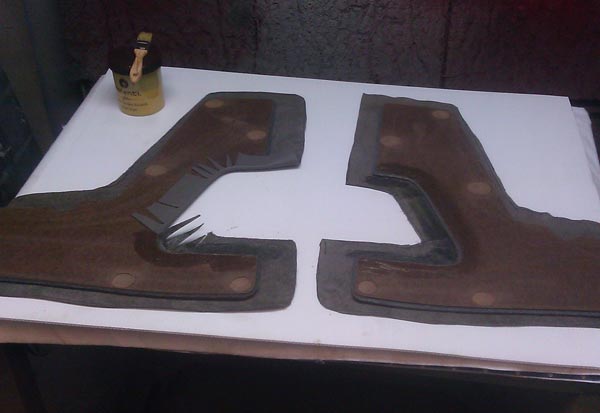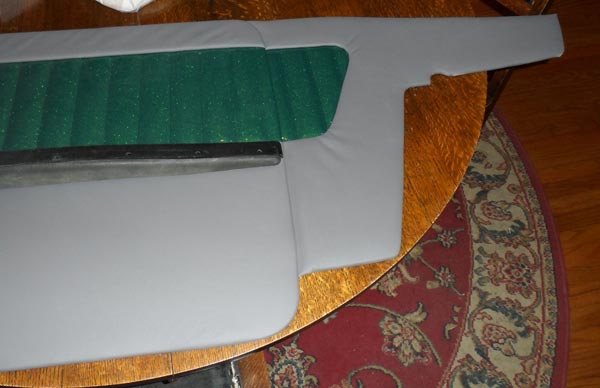 I even through a couple of the panel clips on and put them in the car...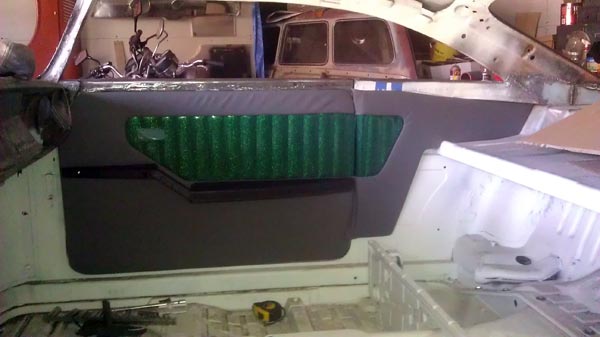 I like it! Of course, I still have to steam out the wrinkles and modify the door handle strap that hooks to the inner door sheetmetal. Getting close though.