I have a set of straight up Claudes Buggies turbo hats for Dellorto carbs, I believe they will also fit webers.
Here they are attached to my carbs (carbs not for sale)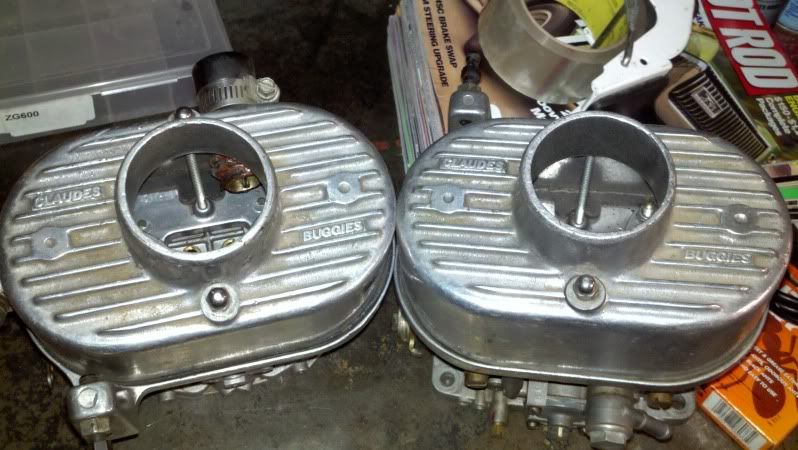 They are in good condition and were on a 2332 pushing 14 pounds of boost in a rail for the sand.
Hats and base plates $70 plus shipping.
Parts located in Portland.
Thanks for looking,
Peter