So I think I'm going to scratch the front bumper. Really distracts from the front fender and grill.
Moving on...
One area needing attention were the '37 inner fender wells. Used some round stock to shape the opening.
Inner fender well before:
And after:
The front fenders are not bolted on in the above photo but now have a much cleaner line. You can also see the steering heim joint mount has been beefed up.
Finished the front clip frame work and mounts...finally. Looks like I'm building a race car with all the tubing...The center bar looks to be touching the floor but it's an illusion.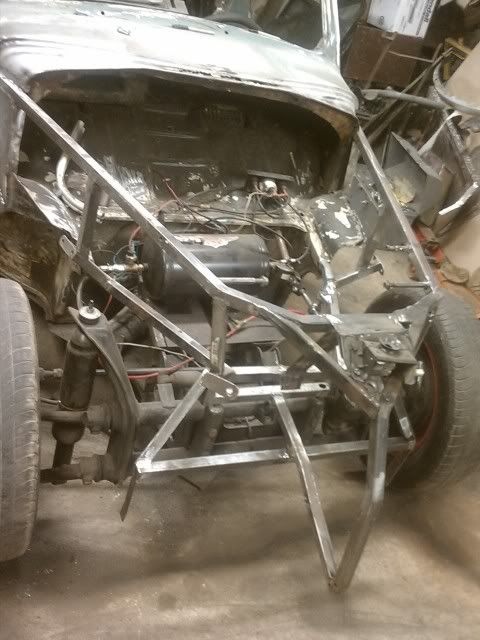 Also figured out where and how to mount the front vw hood latch. A release cable and tube will run under the top framework rail and in to the car.
To hide the airlines and electrical running from below the luggage tray and up to the firewall and the glove box (where the airride gauges will be located) added a couple of tubes to hide them. Didn't get them all the way done but working on it.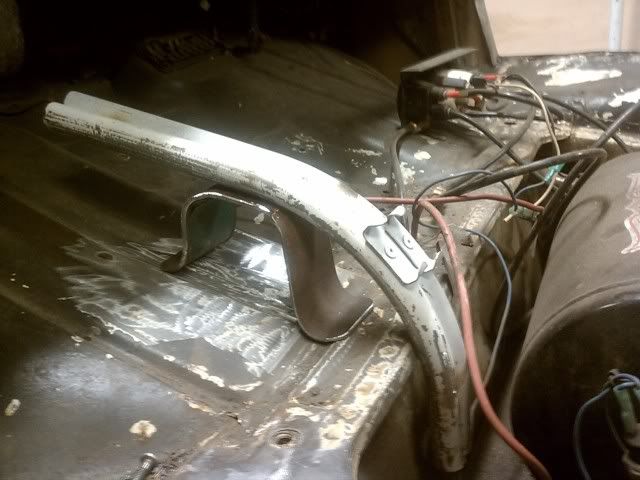 Also finished off the inner/inner fenderwells on the bug body. This fills in the gap and will give the under fender area a much cleaner look.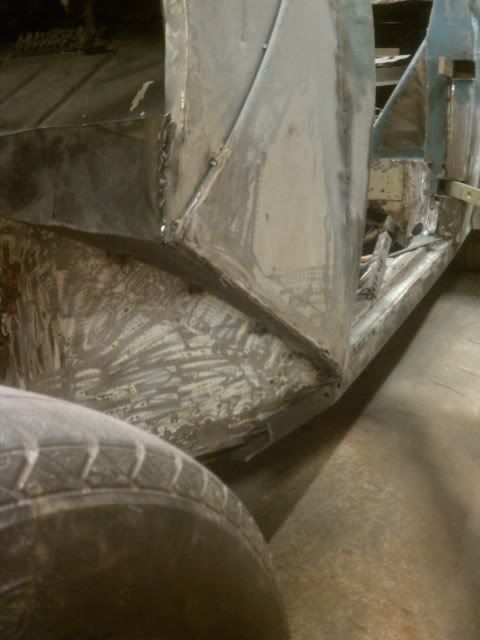 You can also see the lower edge of the heater channels that I've started framing. Another square "vert" type of support rail will be added under this channel frame to keep the doors square. Obviously I still need to finish the front edge but ran out of welding wire.
More to go!!!