I just discovered this site , and I am very impressed.
My name is David
I live in the Atlanta Georgia area.
I am 38 years old, married and have NO children.
I am a equipment mechanic, working on scissor lifts, boom lifts, and big fork litfs (LULL, Gradall, Skytrak, and similar) I have been doing that for 5 1/2 years now. Before this I was an auto mechanic for 8 years.
I have had my 72 Beetle for 2 years now, and use it as a daily driver because it gets better gas milage than my 5 other cars.
I originaly wanted to restore it. Then I thought about selling it and putting my time and resources into my other projects.
But now after seeing the rides on this site I have a whole new vision for the little guy.
This is pretty much what it looks like at the moment.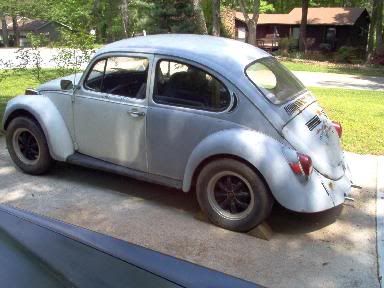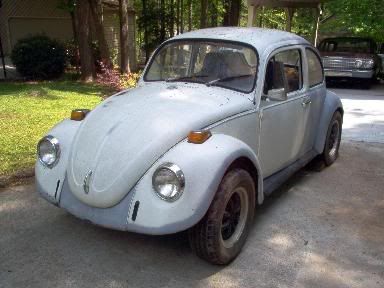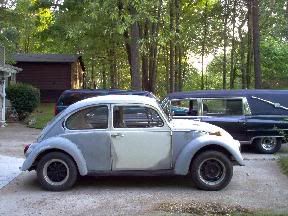 I wanted to have it painted by now, or atleast all the same color, but all my time lately has been going into the big black car behind it.
That and using it as a daily driver just leave little time for fixing it up.
Anyway, thanks for reading.
And thanks for showing me the hotrod side of VW