Hey guys,
I've been lurking this site on and off for a year or two now. I wanted to wait until I started my project to make an intro but since I have some questions and don't want to post all over the place without an intro... I'll try to keep this short.
I've always been into cars, bikes, anything with wheels and/or motors. Nothing too uncommon, I know. I've especially been into vintage/hot rods (I grew up in Indiana, what can I say? Auburn, Indy500, James Dean.. etc.) I progressed into being interested in mostly European cars.. which obviously did not mix well with the Hot Rod side of things.
I was close to buying a Ghia to drop... but bought a 1968 Porsche 912 instead. (got me hooked on that flat 4!!). This car gave me an experience unlike any other car I've driven.. I am hoping I can enjoy a similar one with the bug. (Anyone know anything about Porsche swaps into bugs??) Sadly this is gone from me now..
I currently drive a 1985 Mercedes Cosworth 190 2.3 16 (mouthful I know but when it goes its worth it)... Also have a Gs650 Cafe Race project. If you're into rocker things like that.
I can not deny my devilish desires any more so I plan to build a rat rod very soon. and what better platform than the VW. Love the looks. Love the Flat 4 (as previously mentioned)
So for now, I will be lurking and learning as much as I can. May pop up with a question or two.. but I dont like to a bothersome NEWB that asks before looking.
Some shots of the much missed P-car...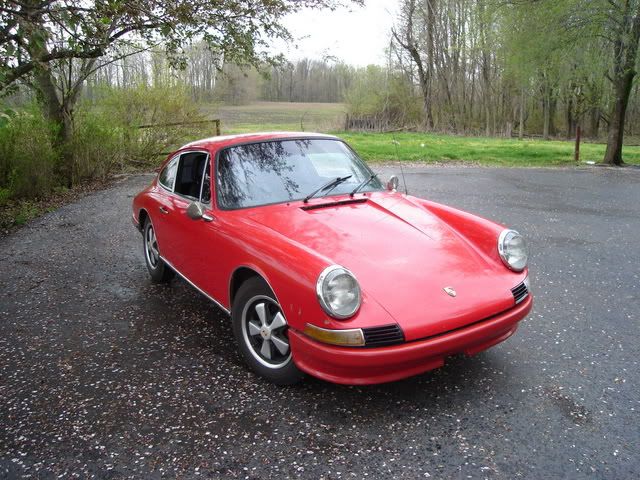 Flat FOUR Fanatic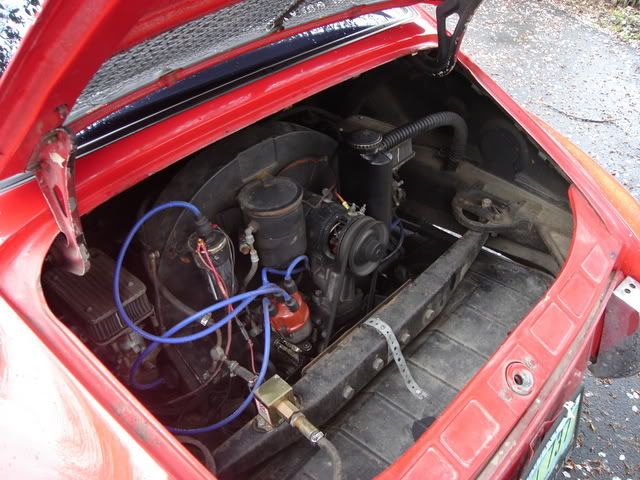 THANKS FOR LOOKING